glow up
Mouthwash
Spearmint - Peppermint - Wintermint
$16.95
PRODUCT INFO
This refreshing formula leaves your breath feeling clean and fresh without the burning sensation that comes with other brands. Its unique flavor complements the Glow Up toothpaste perfectly for a truly soothing and invigorating experience.
16 oz (473ml)
Made in USA
30-Day Money Back
100% Secure Checkout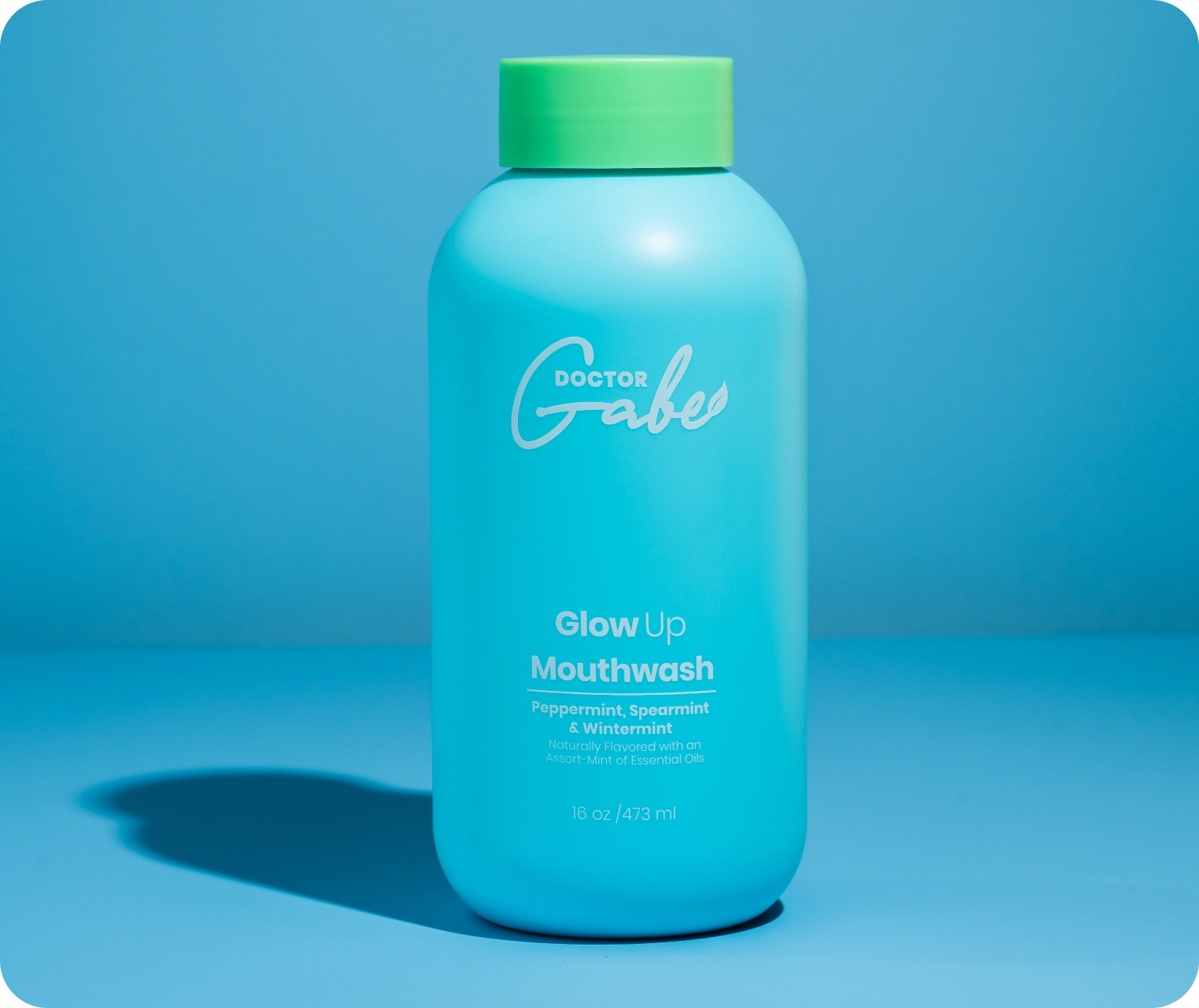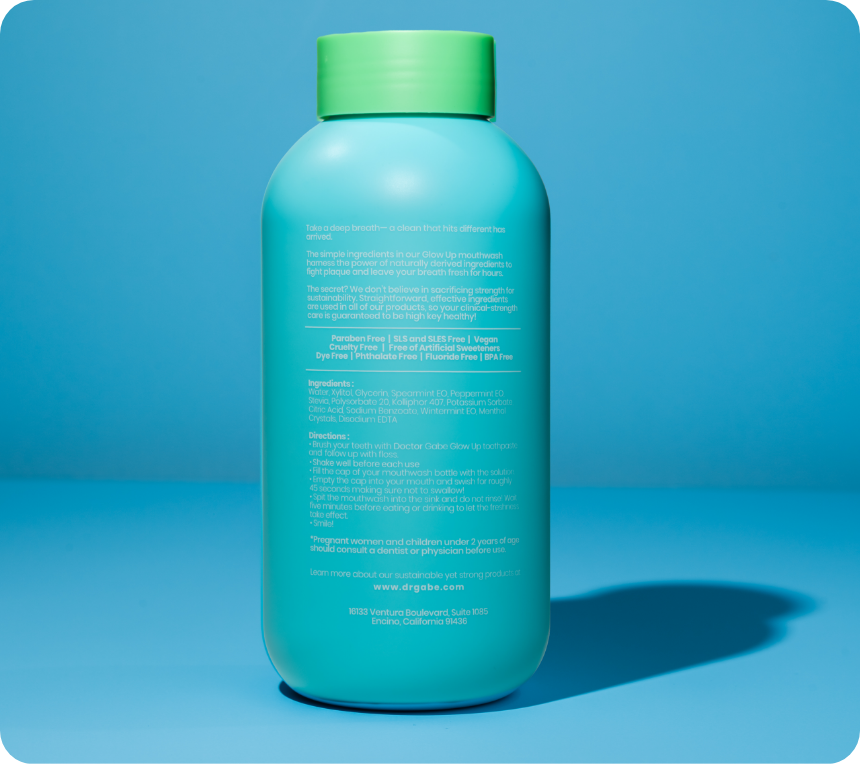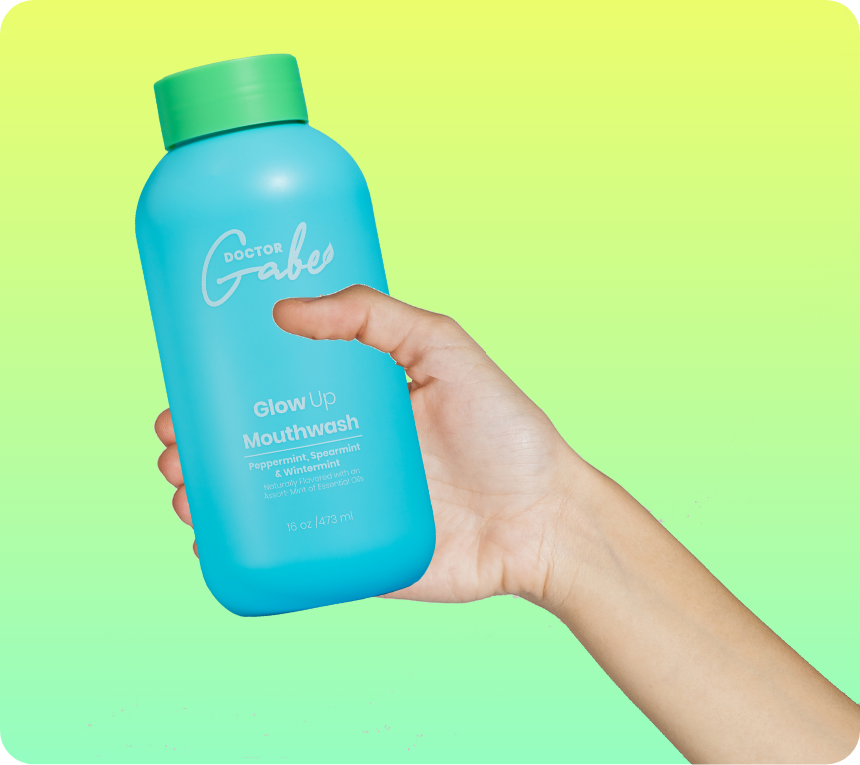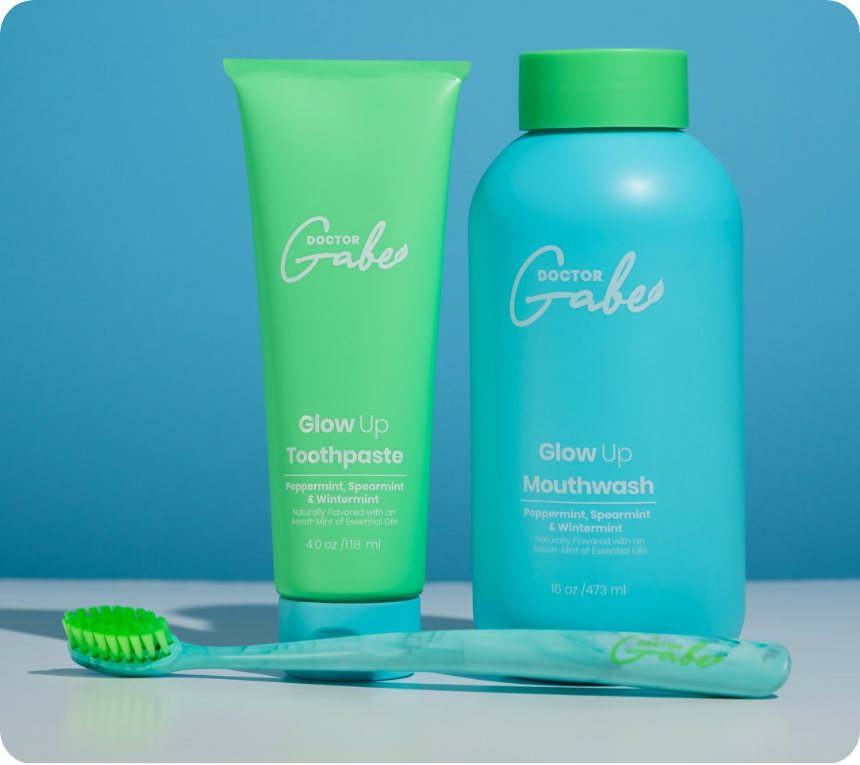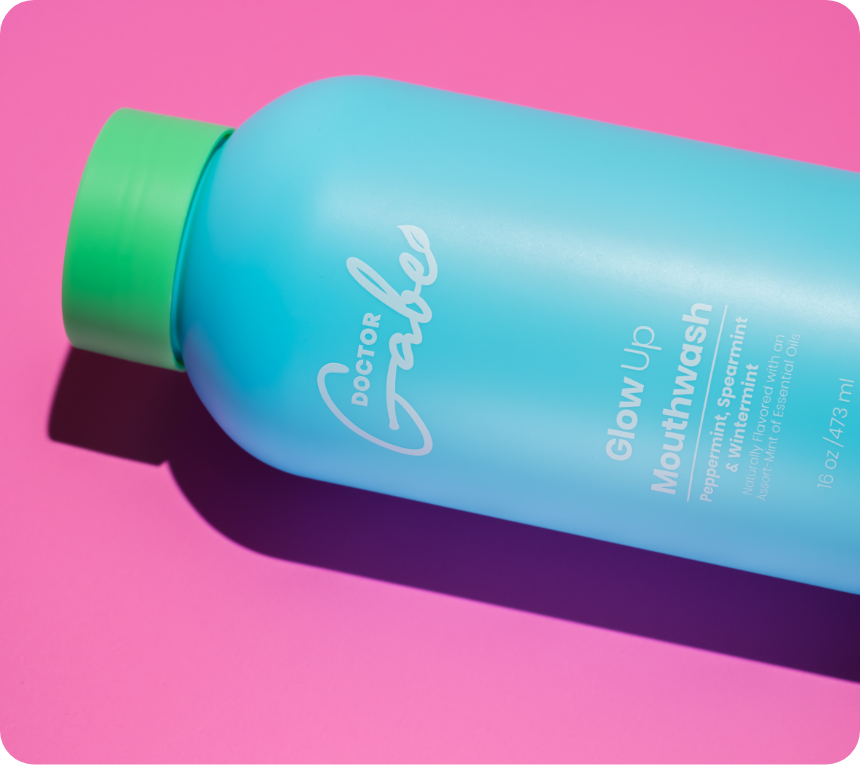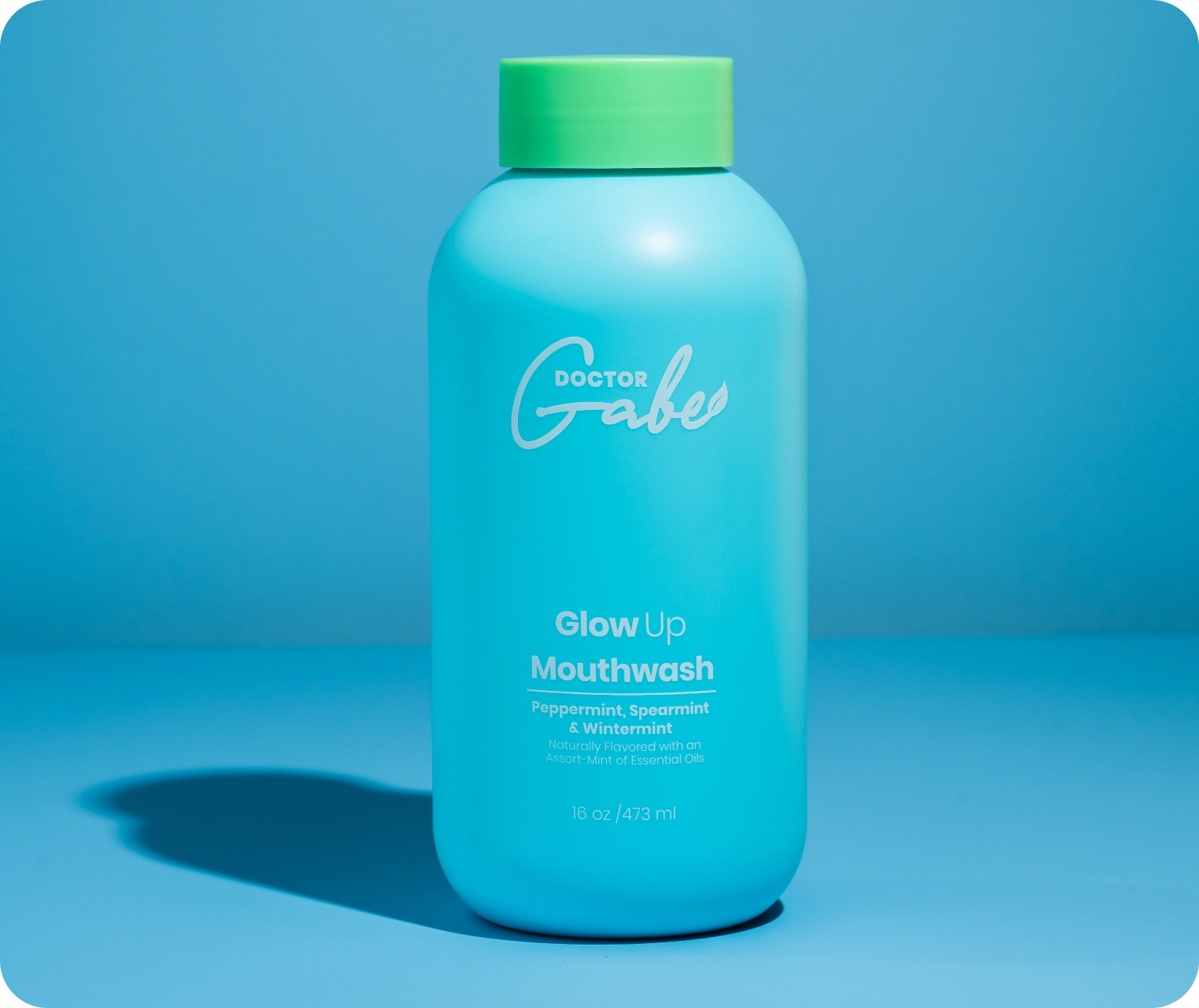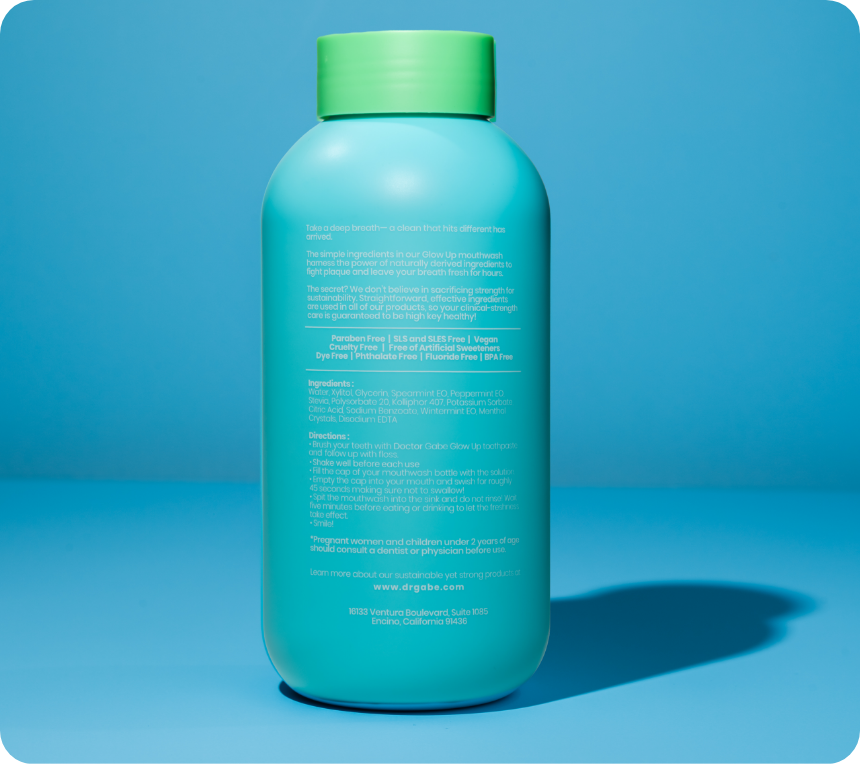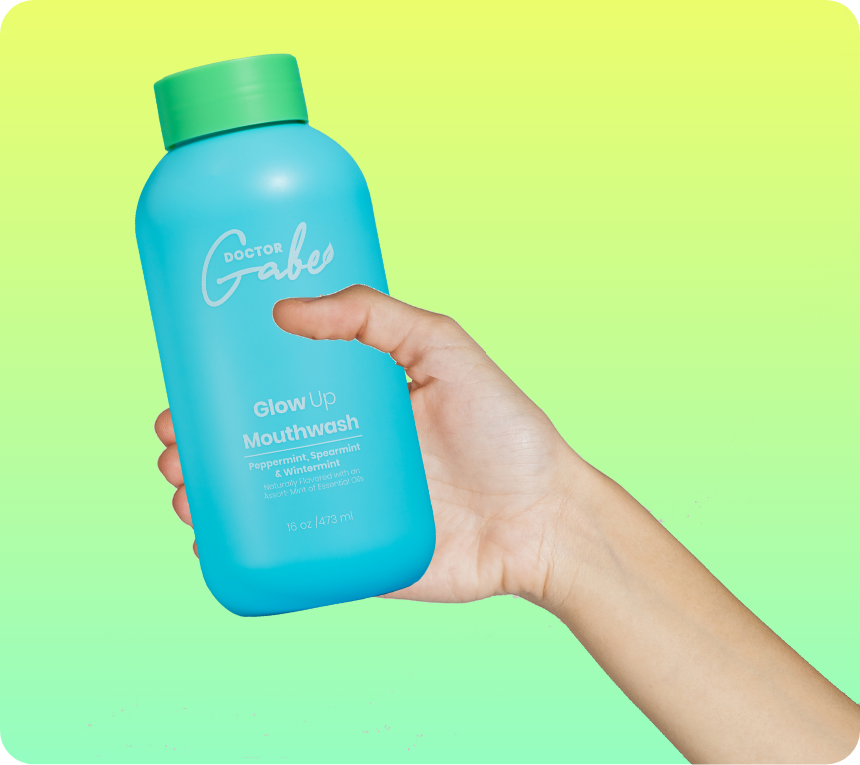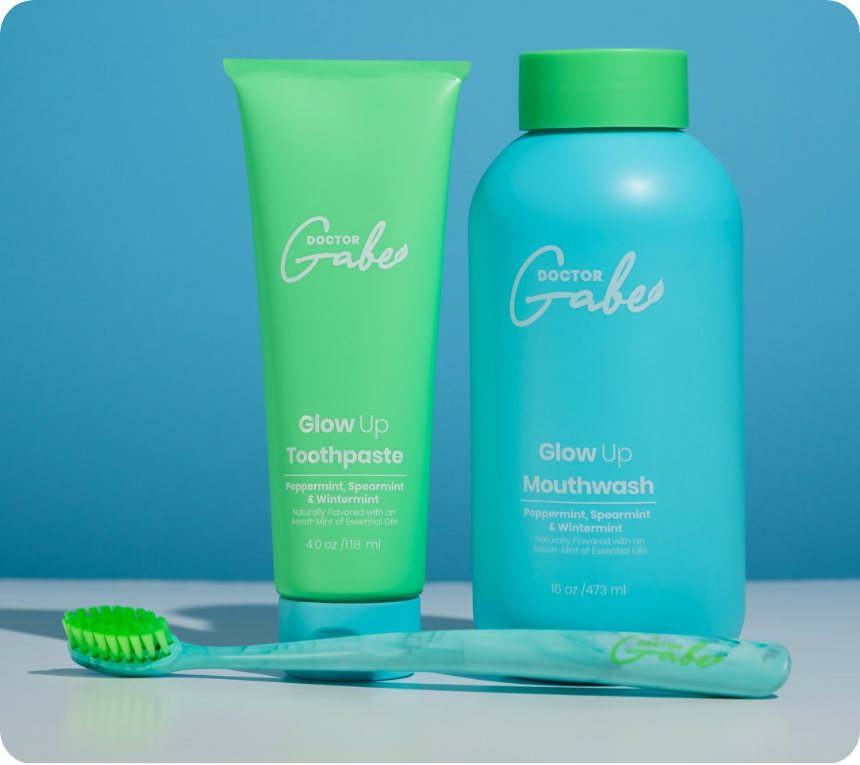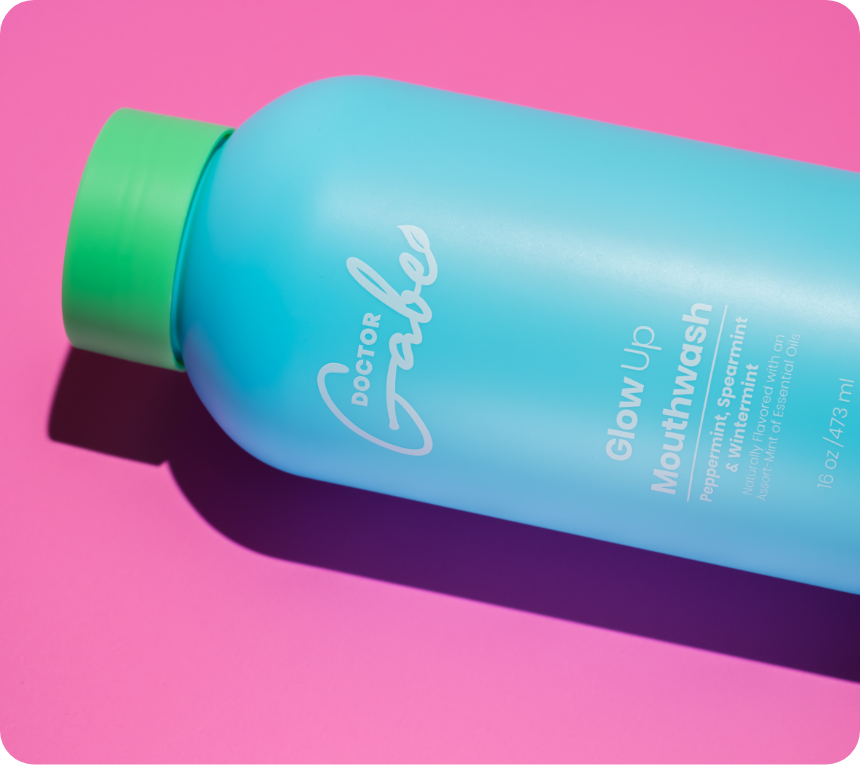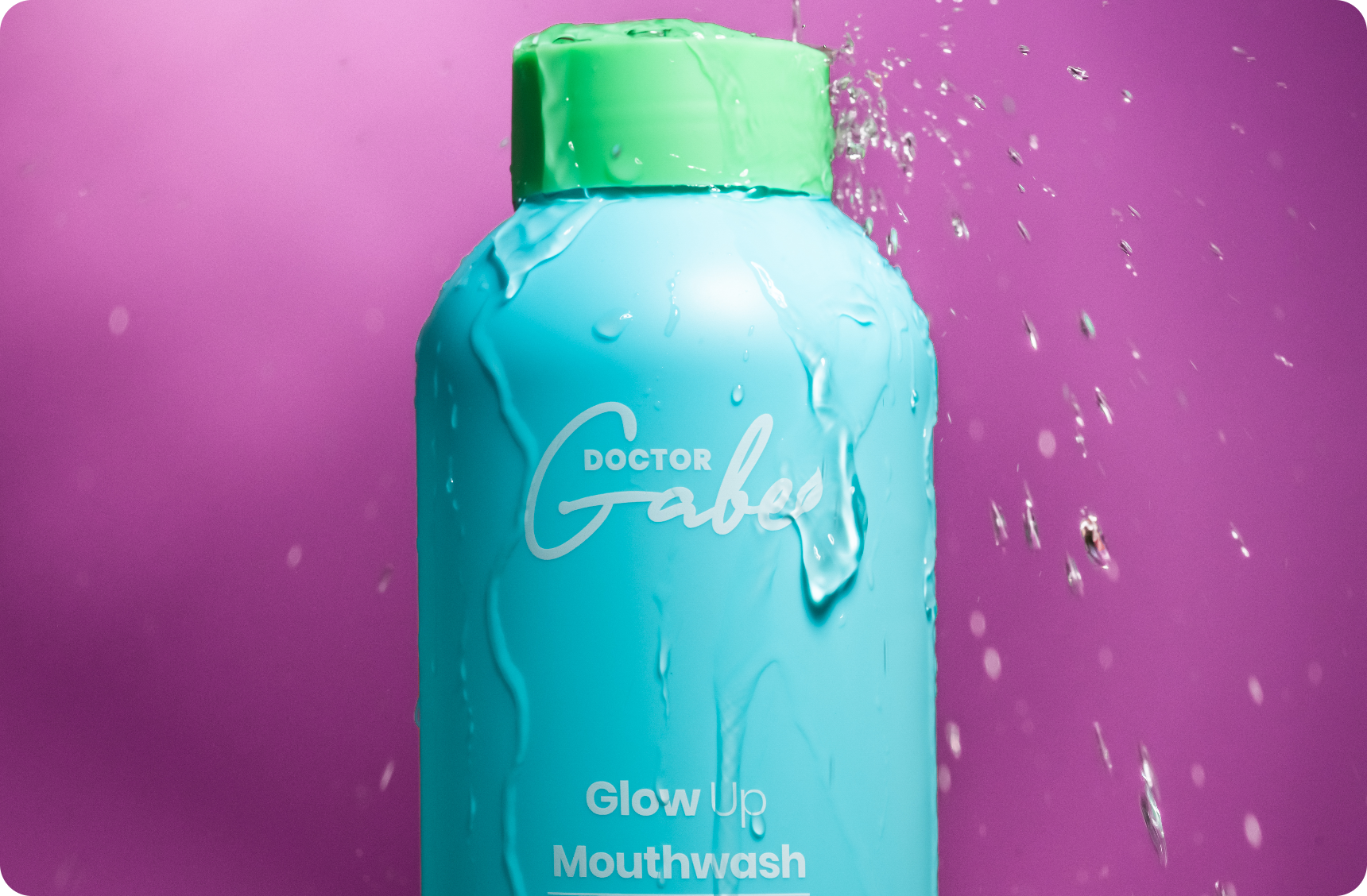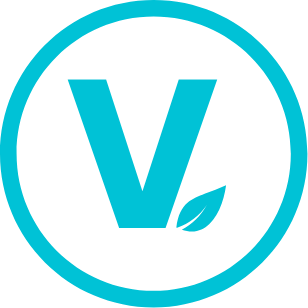 Vegan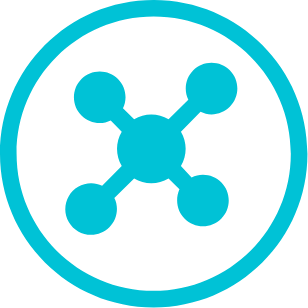 Hydroxyapepite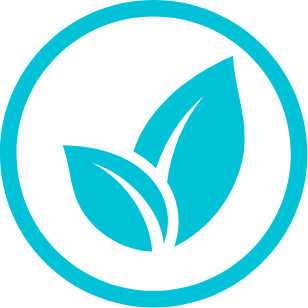 BPA - Free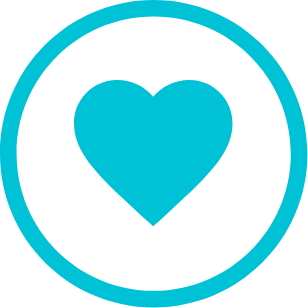 Cruelty - Free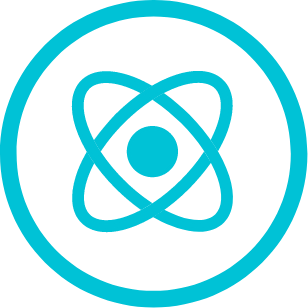 Fluoride - Free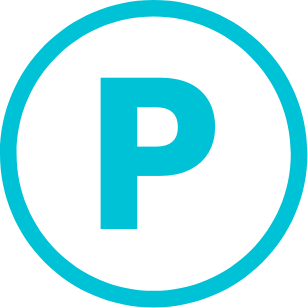 Paraben - Free
Glow Up Mouthwash Benefits

REFRESHING
Leave your teeth feeling extra clean without any burning sensation that can be caused by harsh ingredients.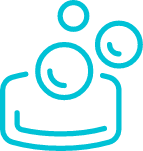 MILD FOAMING
Our mild foaming action leaves your mouth feeling restored and invigorated after every use.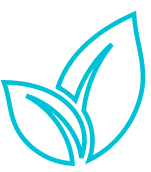 UNIQUE FLAVOR
Our exceptional flavor perfectly complements the invigorating clean of the Glow Up Toothpaste.
• Brush your teeth with Doctor Gabe Glow Up toothpaste and follow up with floss.
• Fill the cap of your mouthwash bottle with the solution. • Empty the cap into your mouth and swish for roughly 45 seconds making sure not to swallow!
• Spit the mouthwash into the sink and do not rinse! Wait five minutes before eating or drinking to let the freshness take effect.
• Smile!
Water, Xylitol, Glycerin, Polysorbate 20, Mentha Viridis (Spearmint) Leaf Oil, Poloxamer 407, Stevia Rebaudiana Powder, Mentha Piperita (Peppermint) Oil, Potassium Sorbate, Citric Acid, Sodium Benzoate, Menthol, Disodium EDTA, Gaultheria Procumbens (Wintergreen) Leaf Oil