Clinical Strength High-Key Healthy
"As a full-time dentist, with dozens of celebrity clients, the bar is pretty high. I noticed that traditional dental care brands contained harsh ingredients that weren't suitable for all of my patients. So, I created Doctor Gabe's Glow Up – a unique line of dental care products that are vegan, gluten-free, and allergy-friendly. Our products use hydroxyapatite to provide a deep clean that is invigorating and soothing, without any parabens or fluoride. Everyone can achieve healthy smiles for life with Doctor Gabe's Glow Up." - Dr. Gabe Rosenthal, D.D.S. Hydroxyapatite
A biocompatible ingredient that helps to rebuild enamel and keep your teeth healthy and strong. Fluoride-free
Perfect for sensitive smiles. Fluoride can be harmful if ingested at high levels. Cruelty-free
Our products are never tested on animals. Ever! Vegan
No animal-based ingredients. 100% Vegan. We are animal lovers! Bpa-free
Our packaging is free of potentially harmful chemicals. paraben-free
We do not use preservatives that can be harmful to the body.
Regular Toothpaste VS
Doctor Gabe Toothpaste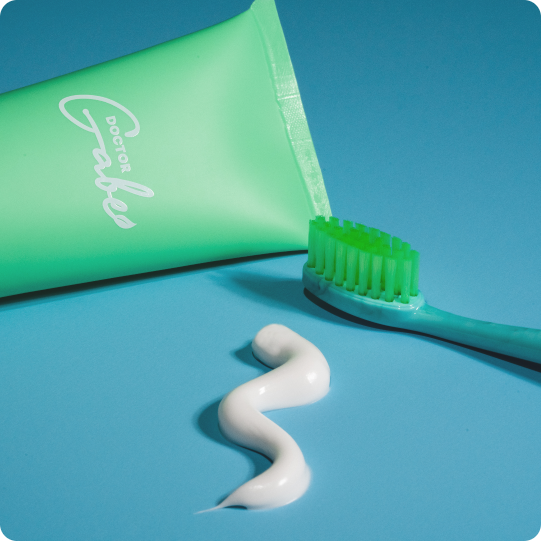 Regular Toothpaste
Fluoride-based
Use artificial sweeteners
Use parabens as a preservative
Contains abrasives such as Aluminum Hydroxide
Use Sodium Lauryl Sulfate, a potential skin irritant
Most packaging contains BPA
Most mainstream toothpaste brands are still testing on animals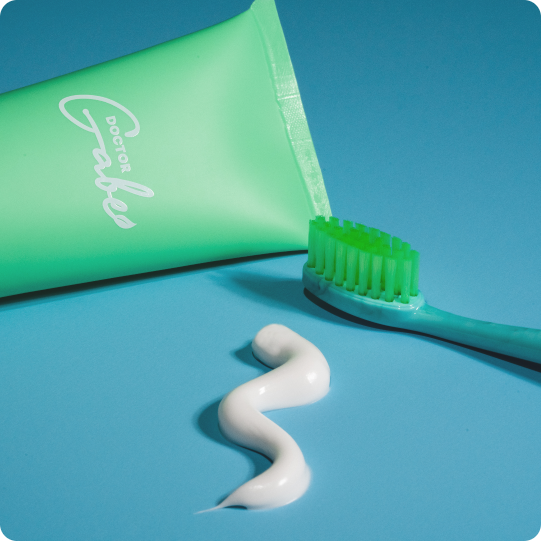 Doctor Gabe Toothpaste
Hydroxyapatite-based
We use plant-based sweeteners
We are paraben-free
We are abrasive-free
We are SLS and SLES-free
We are proudly BPA-free
We are cruelty-free. None of our products are tested on animals